Classes
« Class Detail
Class Detail
S.T.A.B.L.E.
This is a complementary program to the American Academy of Pediatrics Neonatal Resuscitation Program (NRP). S.T.A.B.L.E. serves as a concise educational tool to organize the myriad of details necessary to stabilize and care for sick infants. S.T.A.B.L.E. stands for Sugar, Temperature, Airway, Blood Pressure, Lab-work, and Emotional support-all necessary components of stabilizing ill infants.
The S.T.A.B.L.E. Learner Manual by Kristine Karlsen, 6th Edition textbook is required and will be utilized during this course. You can purchase a textbook from AAP, Amazon or other retailer. You must have a current textbook or you will not be able to attend this course per S.T.A.B.L.E.

Please Note: Students who arrive after the 15 minute grace period will NOT be allowed to attend the course.
Professional attire/scrubs are expected to be worn when attending any Flex Ed course.

Please note processing of certificates may take up to two weeks.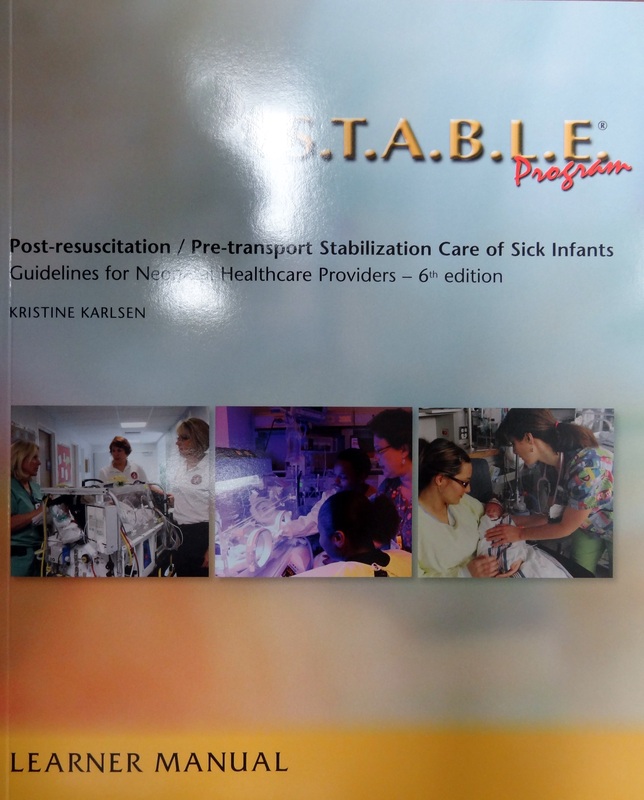 ISBN: 9781937967024


Download Flyer
Date:
Tuesday, October 17, 2023
Time: 9:00am PST - 5:00pm PST
Classroom: Online Course



To register for a class you must log in. If you do not have a Flex Ed Profile, please register here.