Classes
« Class Detail
Class Detail
S.T.A.B.L.E.
This is a complementary program to the American Academy of Pediatrics Neonatal Resuscitation Program (NRP). S.T.A.B.L.E. serves as a concise educational tool to organize the myriad of details necessary to stabilize and care for sick infants. S.T.A.B.L.E. stands for Sugar, Temperature, Airway, Blood Pressure, Lab-work, and Emotional support-all necessary components of stabilizing ill infants.
The S.T.A.B.L.E. Learner Manual by Kristine Karlsen, 6th Edition textbook will be utilized during this course. The cost of the textbook and any materials is included in the course fee listed as shown. If you bring the current textbook with you, to the first day of class, you will receive a textbook credit.

Please Note: Students who arrive after the 15 minute grace period will NOT be allowed to attend the course.
Professional attire/scrubs are expected to be worn when attending any Flex Ed course.

Please note processing of certificates may take up to two weeks.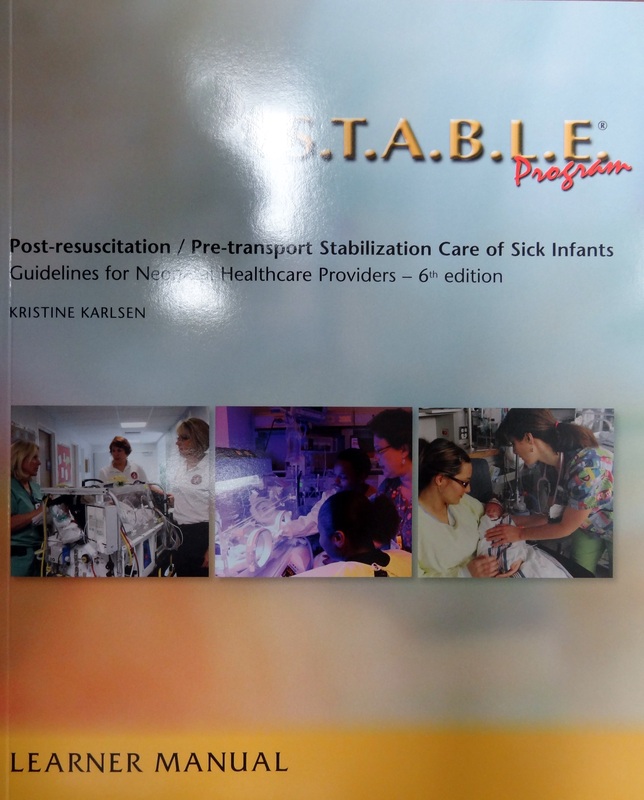 ISBN: 9781937967024


Download Flyer
Date:
Monday, September 20, 2021
Time: 9:00am PST - 5:00pm PST
Classroom: Online Course



| | |
| --- | --- |
| Course fee: | $175.00 (includes book/materials) |
To register for a class you must log in. If you do not have a Flex Ed Profile, please register here.