Classes
« Class Detail
Class Detail
BLS Provider - RENEWAL
Important Notice: This course requires the student to physically demonstrate basic and advance lifesaving skills in both learning and testing stations. Students who are currently injured and/or have a medical condition in which physical activity could result in further harm to their health are asked to first consult with their physician prior to attending this course to see if it is safe to participate in the course.

++The BLS Renewal course is intended for the renewing BLS provider and emphasizes the importance of continuous, high-quality CPR. All participants are required to present a current AHA BLS card at the time of the course. Students who do not present a current AHA ACLS card may proceed into the course but must sign an AHA Protocol form indicating they understand they will not be allowed the option to remediate any testing portion of the course which includes the written exam and skills testing for Adults and Infants.

Significant precourse preparation is essential to course success. To successfully complete this course, the student must pass a written exam with a score of 84% or higher as well as successfully demonstrate the following physical skills: an adult basic life support and infant basic life support skills test.

Mandatory Book: The AHA's 2020 Basic Life Support Provider Manual is required to participate in this course.

The AHA requires each student to have their own individual, original copy of the AHA's 2020 BLS student manual or eBook (eBook must be electronically accessible by the student) on the day of the class. Per the AHA: Book sharing is not allowed and Photocopies of the BLS student manual or eBook will not be accepted.

Obtaining the book beforehand is highly recommended. Books can be purchased in person, at the time of the class, or available for purchase by phone or in person, M-F 9am-4:30pm PST, excluding holidays, at the Flex Ed corporate offices prior to the course. Shipping fees applied to purchase if a student wishes to have the book shipped to their physical address before the course.

Please note: Registration for this course requires the student to have a personal, valid email address. An AHA eCard will be issued to the student via email within 3-5 business days after and once all course-related fees have been paid in full.

Please Note: Students who arrive after the 15 minute grace period will NOT be allowed to attend the course.
Professional attire/scrubs are expected to be worn when attending any Flex Ed course.

Please note processing of certificates may take up to two weeks.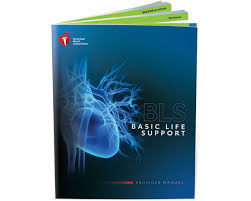 ISBN: 9781616697686


Download Flyer
Date:
Tuesday, July 27, 2021
Time: 1:00pm PST - 4:00pm PST
Location: Pomona Valley Hospital
Classroom: Professional Development Classroom 1
Alternate Course Location: Professional Development Classroom 1
Address: 155 E. Artesia, Pomona, CA - 91768


| | |
| --- | --- |
| Course fee: | $50.00 (includes book/materials) |
To register for a class you must log in. If you do not have a Flex Ed Profile, please register here.