Classes
« Class Detail
Class Detail
Bloodborne and Airborne Pathogens
This is an Emergency Care and Safety Institute(ECSI) course focusing on infectious bloodborne and airborne pathogens commonly encountered by occupational workers who handle blood or other potentially infectious materials (OPIMs) in the work environment.

At the end of the course, students are required to pass a written examination with score of 80% or greater to receive an ECSI Bloodborne and Airborne course completion card. Each card is valid for 1 year.
Please Note: Students who arrive after the 15 minute grace period will NOT be allowed to attend the course.
Professional attire/scrubs are expected to be worn when attending any Flex Ed course.

Please note processing of certificates may take up to two weeks.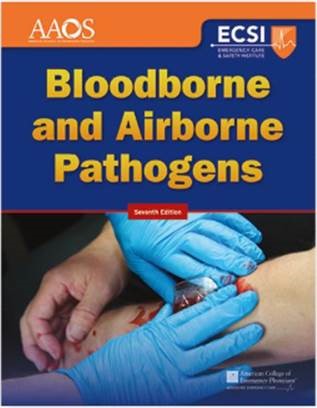 ISBN: 9781284124002


Download Flyer
Date:
Tuesday, December 11, 2018
Time: 12:30pm - 3:00pm
Location: Glendale Memorial Hospital
Classroom: Cancer Center
Address: , 1420 S. Central Avenue, Glendale, CA - 91204


| | |
| --- | --- |
| Course fee: | $65.00 (includes book/materials) |
To register for a class you must log in. If you do not have a Flex Ed Profile, please register here.